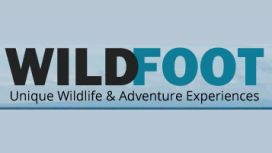 WILDFOOT Travel was born out of Arctic and Antarctica Bound, an organisation established for 25 years, where the dedicated team of wildlife and adventure specialists had the urge to expand their horizons beyond the Polar regions to encompass other spectacular parts of the world where those seeking out of the ordinary travel experiences wish to travel.
As a company, we are dedicated to wildlife conservation and the protection of the environment and give our support to numerous organisations and campaigns such as the Worldwide Fund for Nature (WWF), the Wildfowl and Wetlands Trust (WWT), Save the Albatross and South Georgia Habitat Restoration Project. In addition, we are members of the Association of Arctic Expedition Cruise Operators (AECO) and the International Association of Antarctic Tour Operators (IAATO).
---
Services

Truly, the world's last great wilderness; a land of extremes with spectacular scenery, teeming with wildlife. Like nowhere else on earth.
The Antarctic continent and the islands of South Georgia are rich in wildlife, spectacular scenery and the history of explorers and adventurers. You too can follow in their footsteps from late October to late March, in our small expedition ships. The most intrepid can even fly in for extreme skiing and climbing or even visit the South Pole.
An arid, coastal country with amazing scenic and wildlife contrasts.
Namibia, an arid country of surprising contrasts, is home to two great deserts. Along its length, the vast shifting sand sea of the Namib sprawls inland along the Atlantic coastline. In the interior, the plateau slopes away to the north and east to meet the Kalahari Desert.
Over the years, there have been a number of cultural influences that have all added to the unique atmosphere of Namibia and created its multi-cultural character. Combined with a distinct bushman culture, this is a must-do Africa destination. Come with Wildfoot, guided or self-drive and see for yourself.
Reviews and Ratings
We do not have any reviews about Wildfoot Travel available right now.