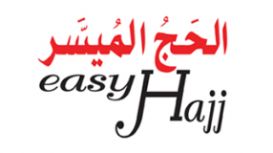 Easy Hajj is a well established company that has been running Hajj and Umrah packages for more than 16 years catering for the diverse needs of the Muslim population of the UK. We work closely with all sectors of the Muslim community and have created specific leaflets and packages to suit the requirements of English, Arabic, Farsi, Kurdish and Somali Hujjaj amongst others. We always insist on professionalism and transparency, which is why we are both ATOL and IATA license holders as well as being Ministry of Hajj approved.
Our greatest pride is a satisfied customer. We approach our business in a different way to most. It is our passion. For years we have been training ourselves to become experts of the highest degree in this market. That is why we offer a variation of Hajj and Umrah packages which can be tailor made to suit specific needs.
At Easy Hajj we appreciate that for most people Hajj and Umrah is a hard-earned trip made only once in a life time. We regard pilgrims as our honoured guests rather than customers. As such we try to make their lives easier by offering various services such as financial planning for Hajj, guidance on writing an Islamic will and full facilities to help plan your trip, book your Qurbani / Hady and offer any other related assistance. We were also the first in the UK market to offer Hajj El-Badal (on behalf of the deceased or those unable to perform Hajj). The services we have provided and the ways in which we have conducted our Hajj groups over the years has contributed in shaping the market and helped other tour operators follow the same path by our example.
In recent years we have tried to find ways of further increasing the enjoyment and satisfaction that Hujjaj experience on this special journey. As such we have designed a series of 'Islamic Historic Trips' which can be combined with either Hajj or Umrah or even taken as a single package. These include tours of Egypt, Syria, Jordan & Jerusalem, Turkey, Islamic Spain, Islamic China and others.
This magazine has been written as an insight into our dedicated work. Furthermore it acts as a guide to all Hujjaj and Muatamir seeking advice on what can be a daunting journey, but also it provides some easy and interesting reading. We have named this magazine 'Easy Hajj History and Achievements' as we feel it gives people an insight into our work whilst being informative and interesting for everyone. We have and will continue to change the way people think about Hajj and Umrah.

---
Reviews and Ratings
Sameh, Luton, Bedfordshire
Hajj 2018 with EasyHajj

We had the most amazing hajj this year.

EasyHajj really looked after us and compared to other companies, there is NO competition. They really know what they're doing and their experiences give you an easy hajj.

You get a lot of people complaining in hajj. This year there were a couple people who didn't have patience as others and from time to time I think they've forgotten the reason they were doing hajj. Though all in all I felt really connected to my pilgrimage and I thank EasyHajj for catering my needs.

Dr. Adel went out of his way to accommodate my needs and his staff were the most helpful. I have never seen such a professional company in this industry and I'd advise everybody to pick them for their future hajj. I've already booked my umrah with them as they're reliable and trustworthy.